Fall months are some of the most beautiful and picturesque of the year in Washington. With the cooler days and colder evenings, we use bold spices that add flavor and warmth to our lives. Below you will find a cake recipe that will have your home smelling of the season from the beginning of the process until the end.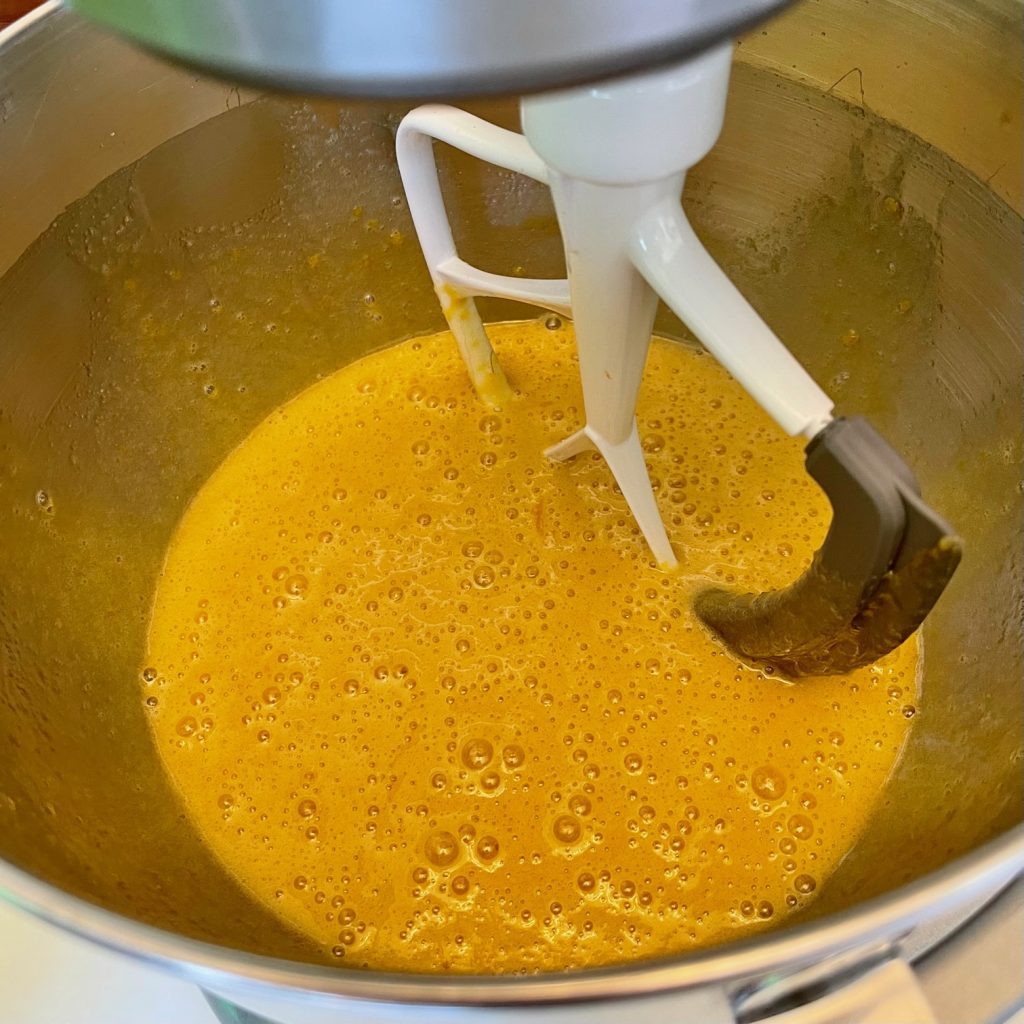 A few tips to make the perfect pumpkin cake
To ensure that your cake does not break you will want to make sure all your ingredients are brought to room temperature (eggs, buttermilk, butter).
Your best accuracy is by using a scale to weigh your ingredients, dry and wet unless instructed otherwise (tablespoons, teaspoons).
Mise en place or everything in its place. Measuring and setting up all your ingredients prior to beginning the mixing process reduces chances of accidentally leaving something out or adding something in at the wrong time. for example, grouping your ingredients flour, baking soda, baking powder, spices, and salt.
Cooling and chilling your cake prior to frosting and filling allows the filling and the frosting to maintain its integrity. Keeping your completed cake chilled in the refrigerator helps the stability for transportation.
When prepping your cake pans put the releasing agent only on the bottom of your pan, this allows for an even rise of your cake.
Sifting your flour and powdered sugar allows for a smooth batter removing the possibility of finding a flour lump in your finished cake. If you don't have a sifter on hand, you can use a mesh strainer and a whisk.
And now, the recipe!
Pumpkin Spice Cake
Ingredients:
18 ounces (510 g) All Purpose Flour
2 teaspoons (2 tsp) Baking Soda
2 teaspoons (2 tsp) Baking Powder
1 Tablespoon (1 Tbsp) Cinnamon, ground
2 teaspoons (2 tsp) Cloves, ground
2 teaspoons (2 tsp) Nutmeg, ground
1/2 teaspoon (1/2 tsp) Ginger, ground
1 1/2 teaspoons (1 1/2 tsp) Salt
8 large (400 g) Eggs, room temperature
14 ounces (397 g) Granulated Sugar
3 ounces (85 g) Light Brown Sugar
15 ounces (425 g) Pumpkin Puree
4 ounces (113 g) Vegetable Oil
1 Tablespoon (1 Tbsp) Vanilla Extract
5 ounces (142 g) Buttermilk, room temperature
6 ounces (170 g) Melted Butter
Cream Cheese Frosting Ingredients
16 ounces (453 g) cream cheese, room temperature
8 ounces (226 g) unsalted butter, room temperature
32 ounces (907 g) powdered sugar, sifted
1 teaspoon (1 tsp) vanilla extract
Equipment:
Stand Mixer with paddle attachment, hand mixer or whisk
Scale or measuring utensils
Three 8″x2″ cake pans or two 9″x2″ pans
Standard rubber spatula
Offset frosting spatula
Optional Decorating Equipment:
Piping bags
Modeling tools
Piping tips
Cake Instructions:
Preheat your oven to 375 degrees Fahrenheit or 190 degrees Celsius. Prepare your cake pans with a release agent of your choice keeping the release agent on the bottom of the pan only.
In a large bowl sift your flour, baking soda, baking powder, cinnamon, cloves, ginger, nutmeg, and salt. Set it aside.
In the bowl of choice for mixing add your eggs, both white and brown sugar, and vanilla. Mix on medium-high until it looks aerated – slightly foamy with air bubbles.
Add in your pumpkin puree, oil, melted butter, buttermilk and mix until just combined.
Slow your mixer to low/low-medium and slowly add in your flour mixture until all has been incorporated and your batter is smooth.
Divide the batter evenly into your pans. Bake cakes for 30 minutes or until the center of the cake bounces back with a touch or a toothpick comes out clean.
Remove cakes and let cool on a wire rack in pans for 10 minutes, remove cake from pans and place on wire rack to cool to room temperature. Trim the top of the cake to a level surface for layering, wrap each cake in plastic wrap and refrigerate to cool completely before filling and frosting your cake.
Frosting Instructions:
Cream the cream cheese until smooth. Add in the butter and continue creaming until incorporated.
Slow your mixer to low add the vanilla mix until incorporated, slowly add the powdered sugar one cup at a time mixing until fully incorporated. Scrape the sides and bottom of your mixing bowl between cups until you have incorporated all the powdered sugar.
Leftover frosting can be stored in the refrigerator for up to 7 days.
Decorating Your Cake:
Remove from plastic wrap.
Place a small amount of frosting on the center of the cake plate, center your first cake lightly pressing onto the plate. The frosting will help stabilize the cake to the plate.
Scoop a large amount of frosting onto the top of the cake, smooth it out from the center to the edge until level. I typically aim for 1/2″ thickness for the filling. Repeat this step with the second layer of cake. Add the final layer of cake and frost from the center out to the edge. Add frosting to the side of the cake and smooth. Refrigerate for 20-30 minutes to cool before adding your final layer of frosting.
Decorate as desired. Use piping, fondant, marzipan, or whatever you would like!
Recipe adapted from Elizabeth Marek